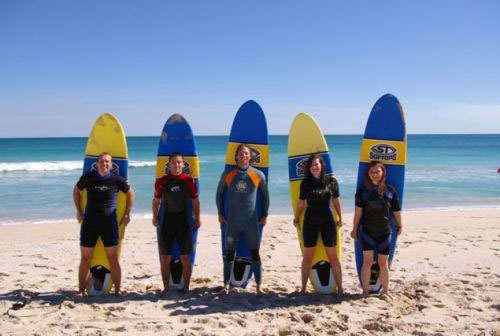 Surf Lessons Perth | Pirates Surfing
Surfing is one of those great activities to be enjoyed by all! Vaughan is a keen surfer, having surfed for many years throughout West Australia and Indonesia. More importantly, Vaughan loves getting other people enthused and involved in this great lifestyle activity.
Excellent learning boards and wetsuits are provided along with personalised attention to all participants, providing instruction in all areas of surfing, including ;
Board selection and care
Water awareness and safety
Paddling technique
Wave selection
Initial getting onto a wave through to standing
Vaughan operates out of Pirates Backpackers.
Lessons go for 1.5 to 2 hours.
Guests of Pirates get a hugely discounted price!
Please call Pirates Backpackers on 9335 6635 and mention Pirates Surfing !